Driveway Services in Stoke on Trent
Block Paved Driveways
We specialise in block paved driveways in Stoke on Trent at Wulstan landscapes we have done this for years so you are in good hand with us there are many different of paving styles and thickness, block paving Stoke on Trent.
Today, there is a huge range of driveway and patio block paving shapes, thicknesses and colours to suit almost every application, which enables you to get just the look and feel you want.
As a guide, 50mm thick blocks are ideal for most domestic driveways and patios. 60mm thick blocks will be suitable for slightly more heavily trafficked sites whilst 80mm product will usually only be required for very heavily trafficked commercial sites.
Standard paving
Tegula paving
Cobbles paving
Tumbled paving
We have done many jobs over years all over Staffordshire and Cheshire areas I think that block paving is the best material to use because if you have a pipe burst its easy to lift and relay the paving after the work is completed
We also do repairs as well.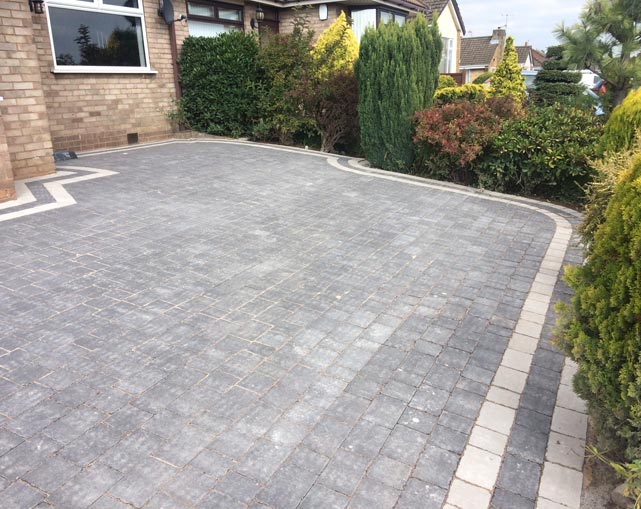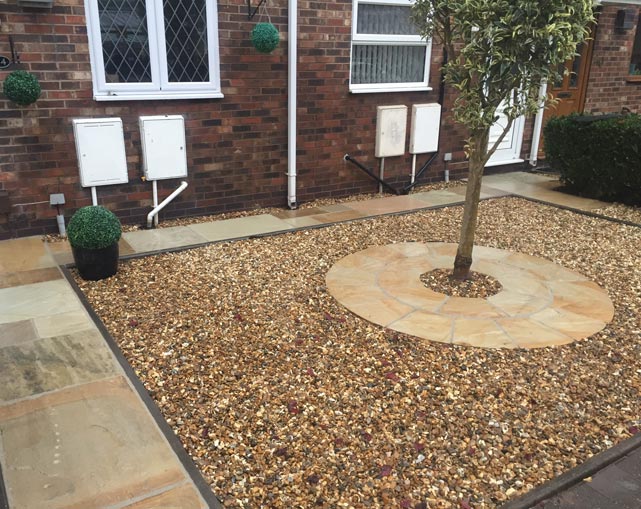 We also supply and fit gravel driveways for our customers, which we dig out, weed membrane before hardcore up then there is 2 options you can use a plastic or rubber grind to keep the pebbles in or just put the decorative gravel on top of the hardcore and there is many different colours of pebbles you can choose from.
The most popular sizes for driveway gravel are 14 or 20mm and usually consist of a granite, basalt or flint due to their hardwearing nature. Golden gravel general landscaping projects or to provide a nice contrast when sprucing up patio borders or flower beds around the garden
Here at Wulstan we can use our calibrated Indian stone for your driveway to give it the a nice look at the front of your property these come in many different colours we are able to provide a genuinely superior and more suitable quality whilst still offering an extremely competitive price. At Wulstan Landscapes we know we have the best prices available so we don't need to mislead.as well look at Indian stone page to find out more information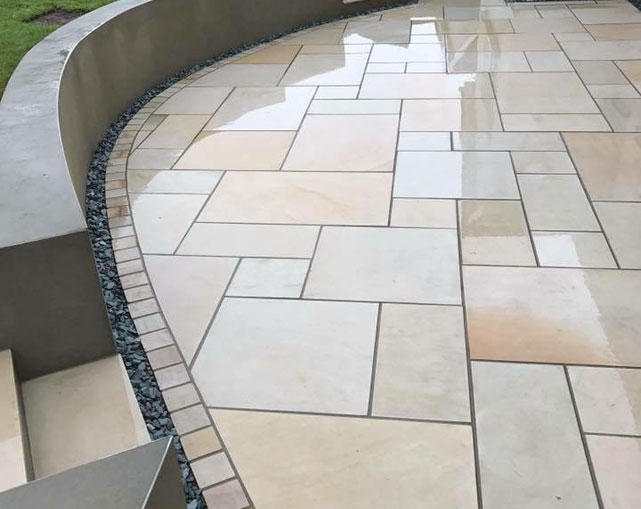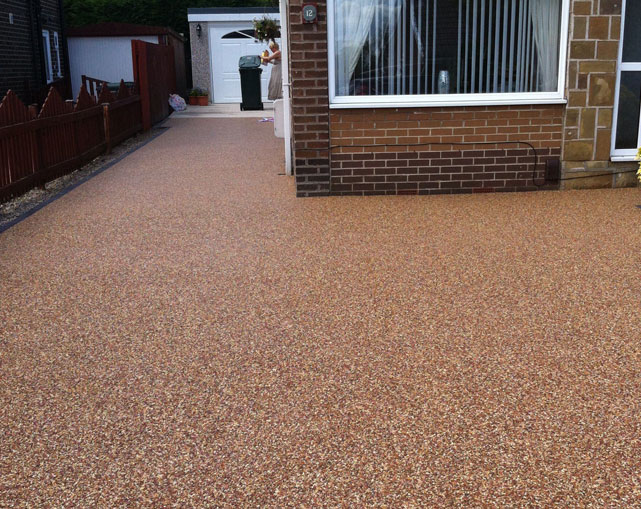 Wulstan Landscapes transforms your domestic driveway, old or new. As well as laying resin on a new base, in many cases the resin can be laid over existing asphalt and concrete driveways which means a faster, quicker installation with less mess, this resin materials can come in many different colours.
An eye-pleasing alternative to loose gravel, concrete, and brick, domestic resin driveway needs little maintenance and once installed will reward you with many years of outstanding performance.
Contact us with your requirements