Indian Sandstone Paving Cheshire
Indian Sandstone Paving
Wulstan Landscapes have sourced the best Indian sandstone paving available to make sure that our customers get the very best product for there landscaping projects. There are many different types of natural stone in Cheshire. We offer Indian sandstone paving which has a  stylish modern appearance, hard-wearing and durable. This is the more expensive range but this will set off your garden and will create a wonderful  feature.
For more information on our landscaping services or Indian Sandstone Paving  in Wilmslow and Alderley Edge, Cheshire please call us: 07517 205011
Indian Sandstone Paving Cheshire
These are the different colours we supply:
Sunrise Sawn Smooth
Raj Blend Sawn Sandstone
Grey Sawn Smooth
Rainbow Sawn Smooth
Mint Sawn Smooth
Kandla Grey Sawn Smooth
Black Polished Smooth Sawn
Also we have the standard Indian stone, which is the riven look (rougher texture)
Sandstone is one of the most popular paving stones to come from India.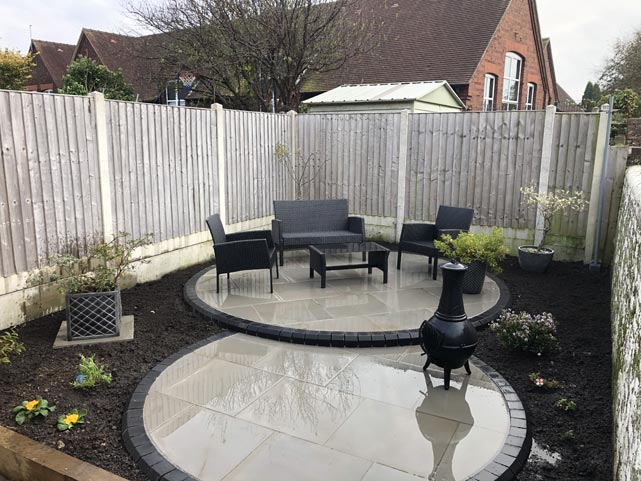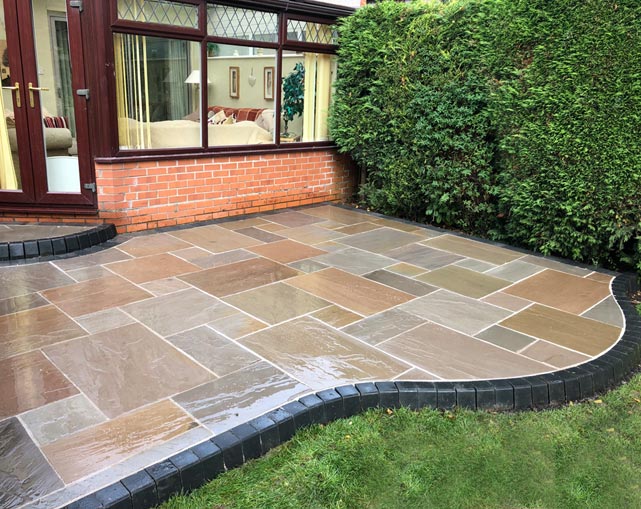 Natural Sandstone Paving Cheshire
The standard Indian stone is a firm favourite here in the UK, this hard wearing sandstone is ideal for paths & patios. It comes hand-cut with a traditional riven finish and the patio packs; This comes in may different colours as well, we also can have cobble setts with these for borders in 3 different styles, These are the different colours we can supply in Wilmslow and Alderley Edge, Cheshire
Kandla Grey Sandstone
Camel Dust Sandstone
Mint Fossil
Raj Blend Sandstone
Autumn Brown Sandstone
Black Limestone
Most of the patio packs come with these sizes
900 × 600mm
600 × 600mm
600 × 295mm
295 × 295mm
Contact us with your requirements