Timber Decking in Stoke on Trent
Timber Decking
Make your garden come alive with our beautiful garden decking patios and raised deck areas! All our decking is pressure treated and made to fit all shapes and levels of your outdoor space. Why not finish it off with our wide range of finishing touches, handrails, decking planters etc.
All the wood is pressure treated for long life, garden Landscaping, Whatever the shape or levels of your garden, we will design an outstanding decking solution for you to enjoy all year round, complete with accessories such as planters, benches, ramps, privacy screens and pergolas, which can all be designed and built to your specification and to blend into your decking design.
A deck designed and installed by Wulstan Landscapes is designed to have a long life span. However, like servicing your car, the deck needs regular maintenance checks to cover such things as tightness of bolts, condition of timber, algae build up and general wear and tear.
Call us for more information on Timber Decking  Installation or Maintenance of your existing deck.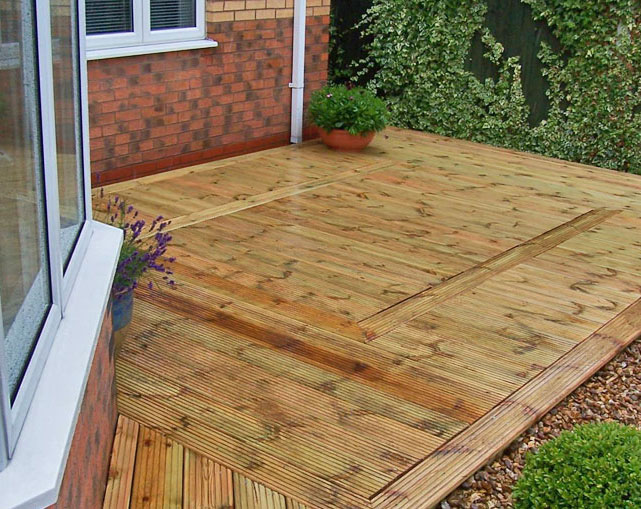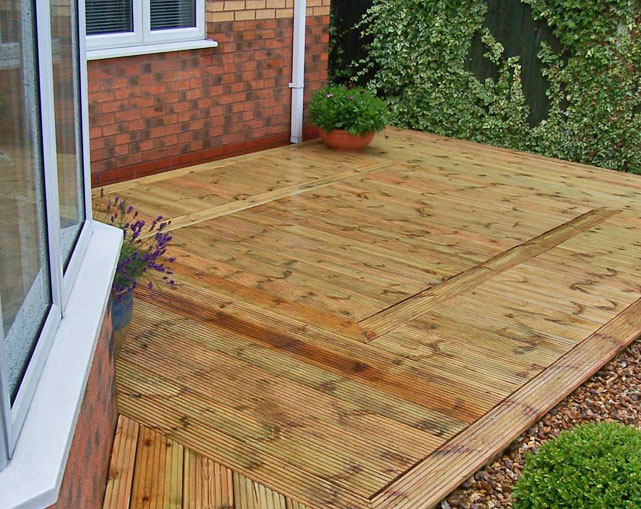 Contact us with your requirements