Driveway Paving Stoke on Trent
Block Paving Driveways Throughout Stoke on Trent
Wulstan Landscapes specialise in block paving driveways in Stoke on Trent. Landscaping and landscape garden services include garden paving, patios in natural stone and sandstone driveways. We can supply and install many different styles of paving products and a great selection of block paving styles. Contact block paving contractors in Stoke on Trent.
Today, there is a huge range of driveway and patio block paving shapes, thicknesses and colours to suit almost every landscaping or garden application, which enables you to get just the look and feel you want.
Paving Stoke-on-Trent
Here at Wulstan Landscapes we are the number 1 local landscaping company that have teams of paving specialists and fully experienced landscape fitters that enjoy there job and find satisfaction out of making a standard garden into a dream garden for our customers,
Block Paving Driveways in Stoke
As a guide, 50mm thick blocks are ideal for most domestic driveways and patios. 60mm thick blocks will be suitable for slightly more heavily trafficked sites whilst 80mm product will usually only be required for very heavily trafficked commercial sites.
Standard paving
Tegula paving
Cobbles paving
Tumbled paving
We have done many jobs over years all over Stoke on Trent, Staffordshire and Cheshire areas I think that block paving is the best material to use because if you have a pipe burst its easy to lift and relay the paving after the work is completed.
We also do block paving repairs.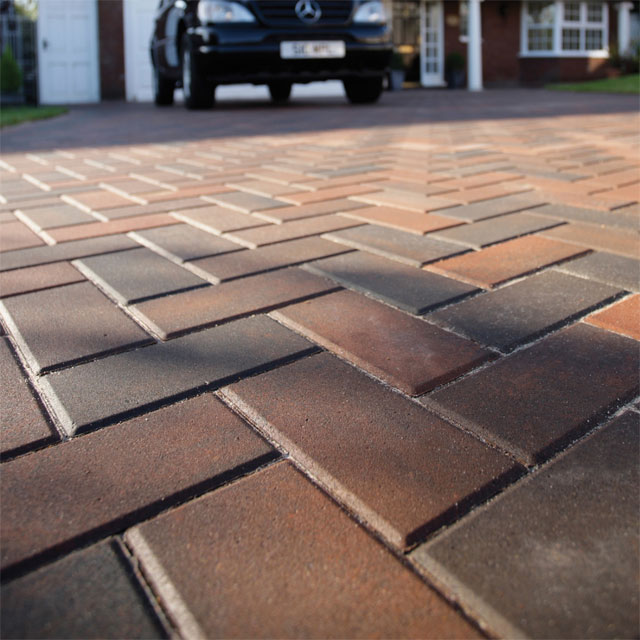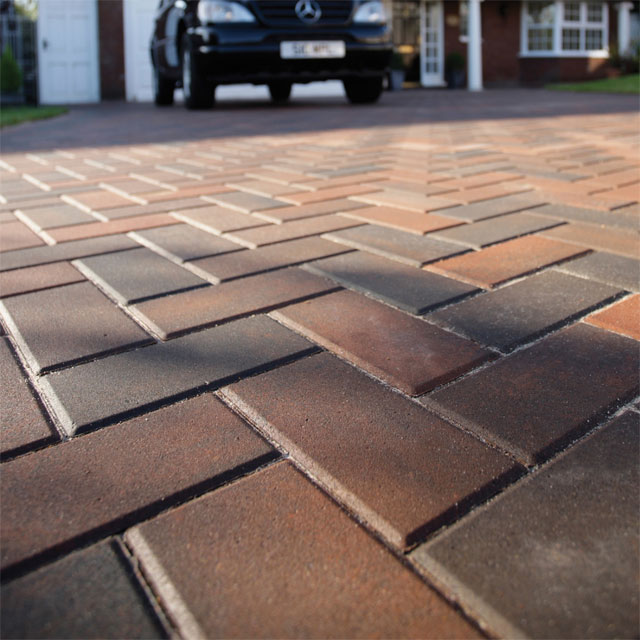 Examples of Our Block Paving in Stoke on Trent
Block Paving Styles Available in Stoke on Trent
Garden paving Stoke-on-Trent
we can supply many different styles of paving products from standard 2x2 flags to rough and smooth Indian stone paving with cobble setts, which edge off the paving. We can add curves to the paving to bring features into the garden, raised patio areas as well with retaining walls or sleeper retainers. Patios can make great outdoor space for you to sit out for you or entertain in your garden, we are a fully equipped with all the tools we need to make your garden look amazing.
Indian Sandstone Driveways
Driveway Paving Stoke on Trent
Here at Wulstan we can use our calibrated Indian stone for your driveway to give it the a nice look at the front of your property these come in many different colours we are able to provide a genuinely superior and more suitable quality whilst still offering an extremely competitive price. At Wulstan Landscapes we know we have the best prices available so we don't need to mislead.as well look at Indian stone page to find out more information on our driveway paving services in Stoke on Trent please contact us.
View our videos below or see more details on: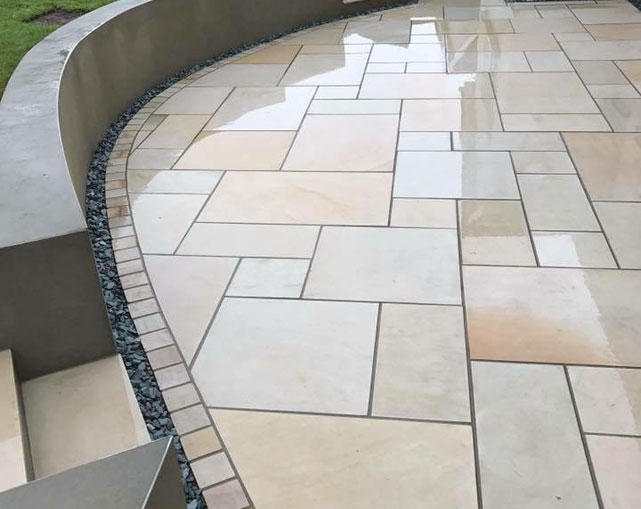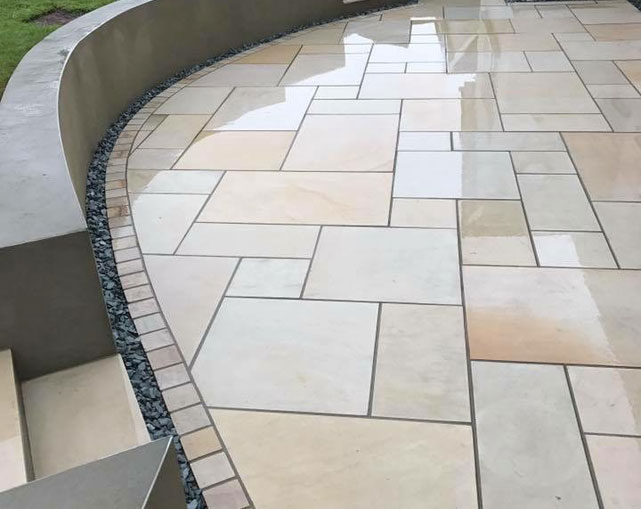 Installation of Paving in Stoke on Trent
With knowledge of the best way of doing the job right and great advice for our customers that require a patio in Stoke on Trent, Staffordshire.
Natural stone is the best way to add colour to the paving because it can be abundance of colour and a wide range of colours. We fit the best Indian stone in Stoke on Trent so you can rest a sure that you are having the best patio you can and at a great price!
Patios and pathways can be completed out of the same materials or you could have them has to separate materials concrete paving and even timber like decking which separates the area total.
Garden Patio & Pathways Stoke on Trent
Our full range of patio paving services include design, installation and on-going patio maintenance where required.
Whatever your requirement, a stunning new driveway, a beautiful new patio or garden seating area, we are able of offer a wide variety of colours, styles and patterns to ensure a unique finish that will not only look great, a new patio in Stoke on Trent will withstand the elements for years to come. We offer the best professional patio paving service in Stoke-on-Trent.
For more information on our Garden Patio Paving in Stoke on Trent, Staffordshire please call us: 07517 205011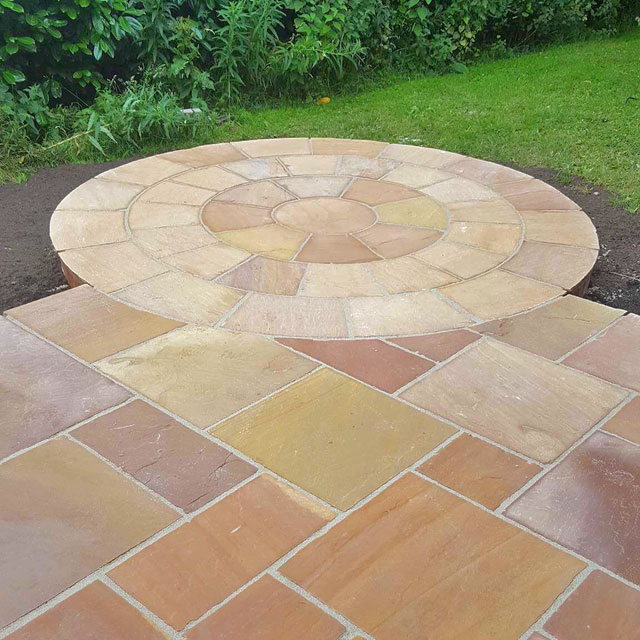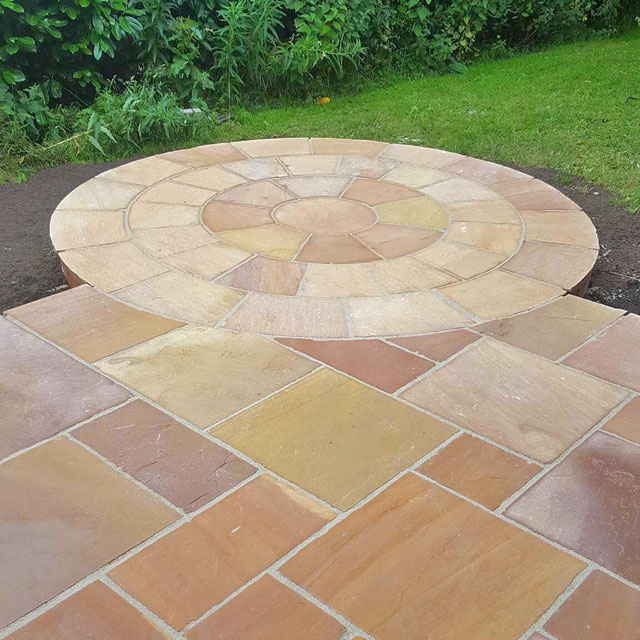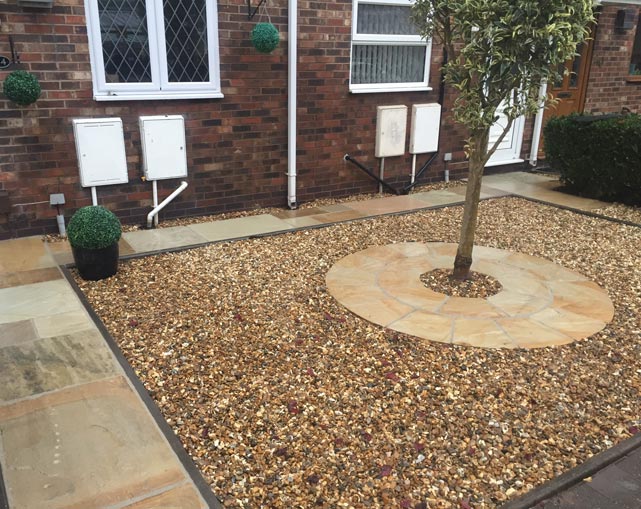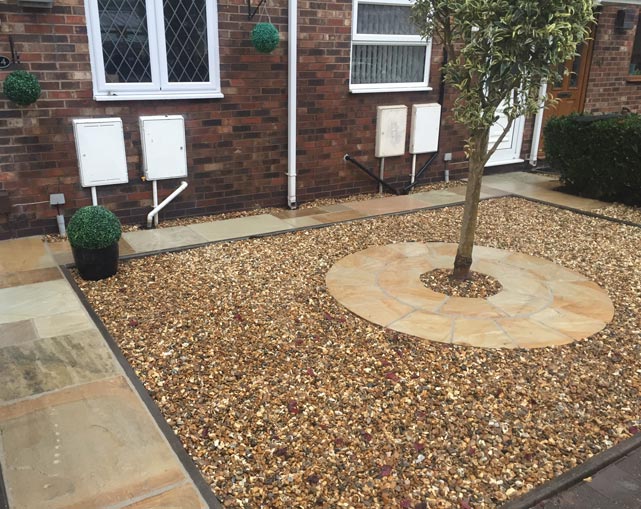 We also supply and fit gravel driveways for our customers, which we dig out, weed membrane before hardcore up then there is 2 options you can use a plastic or rubber grind to keep the pebbles in or just put the decorative gravel on top of the hardcore and there is many different colours of pebbles you can choose from.
The most popular sizes for driveway gravel are 14 or 20mm and usually consist of a granite, basalt or flint due to their hardwearing nature. Golden gravel general landscaping projects or to provide a nice contrast when sprucing up patio borders or flower beds around the garden
Paving Contractors in Stoke-On-Trent
Our feedback on Facebook and website is great indicator we are a reputable company that you know that everything is done properly and to a very high standard, paving slabs can start from £5.00 plus vat per flag
Indian stone starts at £16 plus vat to £45 plus vat per metre
Customers Please Note
When the paving as been fitted and it's been hot there is a process that the paving goes through it's called efflorescence which means that the salts are coming out this can work it's way out over a few months or sometimes it can stay it can be jet watched to help after when clearing up.
Contact us with your requirements